We worked very hard to serve our customers the best authentic Mexican food with fresh and quality ingredients along with great portions. Our goal is to make sure our customers are satisfied and wanting to come back again! We also strive to support our local community by providing our catering service to various local events.  
In Yelp, as of October 2013 we currently have 129 reviews with an average rating of 4.5 stars out of 5 stars.
We welcome your reviews as well as any question, comments or concern you may have.
Please feel to give us a call at 718-788-2229 or give us a review at Yelp.com.
Last but not least, we would like to thank all of our customers for their patronage and for given us great reviews! 
Check out what the press and critics are saying about us:

New York, All Wrapped Up in a Tortilla
"Perhaps the loveliest atmosphere of any taqueria in town surrounds the Tacos El Bronco truck, anchored daily in front of a New York City Transit lot in Sunset Park. " – The New York Times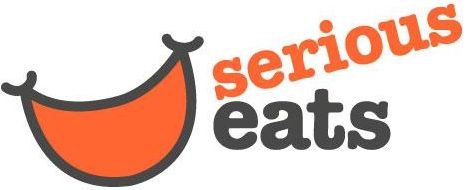 Mexican Eats: Tacos El Bronco Truck
"There are at least a dozen tacos trucks that line 5th Avenue in Sunset Park. But none are as fixed as Tacos EL Bronco. At night, crowds swarm to the fluorescent light." – New York Serious Eats 

The Tortas and Tacos That Make Sunset Park Special
"This truck never moves, as far as I can tell, and is rare in producing not only some of the city's best tacos, but also a burrito on par with San Francisco's best." – By Joshua Ozersky, City Search Guides

 Tacos El Bronco Truck in Sunset Park
"On a quiet Tuesday night, about a dozen people clustered around the cart waiting for tacos, and the only sounds were the scrape of spatulas, the thwack-thwack of chopping, the low murmur of the cooks, and a sizzle every time meat was thrown on the heat." – Village Voice

A Sole Cup of Birria at Tacos El Bronco
"Diced white onion and blitzed cilantro float on top of the steaming broth, aromatic with clove and bay, with roasted shreds of goat meat waiting at the bottom. It's an infusion of warmth and spice meant for a cold winter day!"-By Scarelett Linderman, Blogger for Village Voice

DINING OUT: Tacos El Bronco
"Needless to say, we rolled ourselves out of Tacos El Bronco, but were already planning out next trip!" – Home Reporter and Sunset News
Tacos El Bronco
Tacos El Bronco looks unassuming with its simple storefront facade. Venture inside for authentic, homestyle Mexican fare and you won't be disappointed. Their al pastor taco has been called one of the best in the entire country, and all tacos are served with radishes, limes, cucumbers, onions, cilantro, and a heavenly green sauce. (There are also plenty of different meats to order, including steak, chicken, and chorizo.) The food is cheap and delicious, and the venue is unpretentious and comfortable. What's not to love?
– Exlore Brooklyn

Local business honored at 72nd Precinct meeting
"Captain James Grant, commanding officer of the precinct, gave a special community service award to the owners of Tacos El Bronco, located at Fourth Avenue and 43rd Street."- Home Reporter and Sunset News